Opened in 1980, the drive Thru at New Hey Road was the first to open in Yorkshire. Conveniently located on the A640, one of Huddersfield's main roads, which leads to and from the M62, junction 23 is just a mile away.
Monday to Saturday 8am – 6pm
Sunday and Bank holidays 9am – 5pm
Coffee made from our find blend of espresso.
with Onions or Horseradish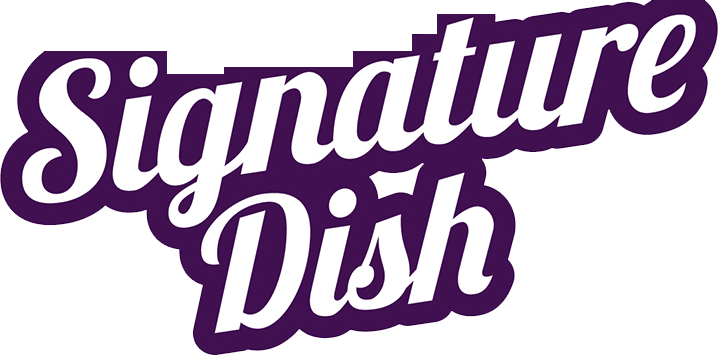 Wensleydale, Tomato, Onion & Pickle
Toasted Sandwiches & Soup
Omelette Toasted Sandwiches
Wensleydale, Tomato, Onion & Pickle
Fruit Scone with Jam & Cream
Wholemeal Date Scone & Butter
Cheesecake with Fruit Topping
We offer a wide range of hot, toasted or cold sandwiches, fresh soups and delicious cakes, desserts, and scones made in our Bakery
Label 1
Label 2
Label 3
Label 4
Label 5
Label 6
Dine In
Take Away
Small
Large
Small
Medium
Large
Latte
£2.60
£2.95
£2.10
£2.30
£2.50
Cappuccino
£2.60
£2.95
£2.10
£2.30
£2.50
Flat White
£2.60
-
£2.10
-
-
Cafe Mocha
-
£3.75
-
£3.15
-
Pot of Tea
-
£2.20
-
-
-
Mug of Tea
£1.55
£1.65
£1.50
£1.60
£1.70
Fruit / Herbal Tea
£1.55
£1.65
£1.50
£1.60
£1.70
Hot Chocolate
£2.50
£2.80
£2.00
£2.20
£2.40
Hot Choc Deluxe
-
£3.75
-
£3.15
-
Label 1
Label 2
Label 3
Label 4
Label 6
Dine In
Take Away
Small
Large
Small
Large
Pure Orange Juice
£2.40
£3.10
£2.40
£3.10
Bottle Green
-
£3.25
-
£3.25
Cola
£2.60
£2.90
£2.20
£2.90
Soft Drink
£1.55
£2.70
£1.55
£2.70
Spring Water
-
£2.25
-
£2.25
Flavoured Water
-
£2.25
-
£3.70
Milk Shakes
-
£3.30
-
£3.30
Fruit Smoothies
-
£3.60
-
£3.60
| Label 1 | Label 2 | Label 3 |
| --- | --- | --- |
| | Dine In | Take Away |
| Roast Beef with Onions or Horseradish | £4.55 | £3.95 |
| Roast Beef Salad | £4.85 | £4.05 |
| Turkeywith seasoning | £4.55 | £3.80 |
| Turkey Salad | £4.75 | £3.95 |
| Ham | £4.25 | £3.65 |
| Ham & Tomato | £4.35 | £3.70 |
| Ham Salad | £4.45 | £3.75 |
| Prawn Salad | £4.65 | £3.85 |
| Salmon Salad | £4.75 | £3.95 |
| Tuna Salad | £4.45 | £3.75 |
| Cheese Special (Wensleydale, Tomato, Onion & Pickle) | £4.25 | £3.55 |
| Egg Mayonnaise | £3.75 | £3.45 |
| Label 1 | Label 2 | Label 3 |
| --- | --- | --- |
| | Dine In | Take Away |
| Hot Roast Beef & Onion | £5.15 | £4.25 |
| All Day Breakfast | £5.25 | £4.40 |
| Bacon & Tomato | £4.95 | £4.10 |
| Sausage & Tomato | £4.95 | £4.10 |
| BLT | £4.95 | £4.10 |
| Turkey Club | £5.05 | £4.15 |
| Label 1 | Label 2 | Label 3 |
| --- | --- | --- |
| | Dine In | Take Away |
| Cheese Special (Wensleydale, Tomato, Onion & Pickle) | £4.35 | £3.70 |
| Ham & Cheese | £4.60 | £3.80 |
| Bacon & Cheese | £4.95 | £4.10 |
| Tuna & Cheese | £4.50 | £3.80 |
Label 1
Label 2
Label 3
New Label
New Label
Dine In
Take Away
Small
Medium
Large
Soup of the Day
£3.70
£2.25
£2.35
£2.50
| Label 1 | Label 2 | Label 3 |
| --- | --- | --- |
| | Dine In | Take Away |
| Fruit Scone & Butter (Made fresh every day) | £2.95 | £2.95 |
| Fruit Scone with Jam & Cream | £3.80 | £3.80 |
| Add a Pot of Tea | £4.80 | - |
| Wholemeal Date Scone & Butter | £2.95 | £2.95 |
| Apple Pie with Cream | £4.80 | £4.80 |
| Apple or Bilberry Pie... | £3.70 | £3.70 |
| with Cream | £4.80 | £4.80 |
| with Ice Cream | £4.90 | £4.90 |
| with Custard | £5.10 | £5.10 |
| Cheesecake with Fruit Topping | £3.50 | £3.50 |
| Lemon Cake | £3.10 | £3.10 |
| Victoria Sponge Cake | £3.50 | £3.50 |
| Bakewell Tart | £2.95 | £2.95 |
| Caramel Shortcake | £2.95 | £2.95 |
| Rocky Road | £2.95 | £2.95 |
| Chocolate Brownie | £2.95 | £2.95 |
| Lemon Drizzle Cake | £2.95 | £2.95 |
| Rum Truffle | £2.00 | £2.00 |
| Date Crunch | £2.75 | £2.75 |
| Eccles Cake | £2.45 | £2.45 |
| Almond or Coconut Tart | £1.90 | £1.90 |
| Ginger Biscuit | £1.40 | £1.40 |
| Label 1 | Label 2 | Label 3 |
| --- | --- | --- |
| | Dine In | Take Away |
| Toasted Currant Teacake | £2.60 | £2.60 |
| Toasted Granary Slice | £1.15 | £1.15 |
| Toasted Scone | £2.95 | £2.95 |
| Label 1 | Label 2 | Label 3 |
| --- | --- | --- |
| | Dine In | Take Away |
| Dish of Ice Cream | £3.45 | £3.45 |
| Chocolate Sundae | £4.45 | £4.45 |
| Fruit Sundae | £4.55 | £4.55 |
| Knickerbocker Glory | £4.75 | £4.75 |
| Small Cone | £1.85 | £1.85 |
| Large Cone | £2.20 | £2.20 |
available from
all our branches